If you spend a lot of time in front of the computer, you've certainly thought about how you could edit your own videos to make vlogs, montages and other fun edits to share with friends on the internet.
Nowadays, there are plenty of video editors for computers with windows operating systems, most of which are quite simple, much simpler than many can imagine. Of course, there are also complex, professional functions designed to get editors to master any transition, effect, or camera cut.
But did you know that there are excellent tools that cost nothing? Yeah! There are many free softwares that can be used on your computer for a series of cool editions. Like the idea? So check out some of the coolest software you can install right now.
1. Avidemux
Anyone who has ever had to make adjustments and simple edits to downloaded or recorded videos certainly has already thought if there is a simple application with features aimed at beginners. Fortunately, these software really exist, and an excellent option available today is Avidemux – back to those who want to make minor color corrections and brightness in clips of any format.
In addition, the software ensures easy captioning, insertion of logos and various other similar features. It is also worth mentioning that Avidemux is known for its lightness and stability, allowing even users with less powerful computers to use it without problems.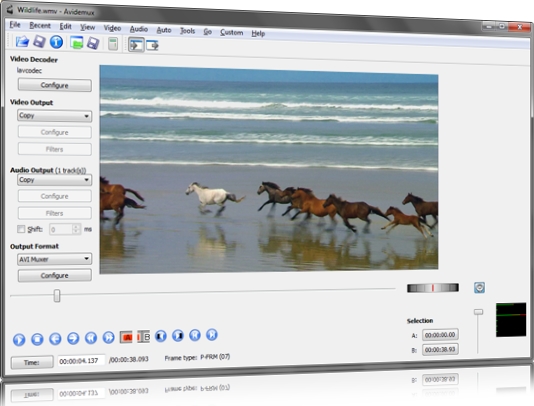 2. Windows Movie Maker
Another uncomplicated and great choice for simple edits, Windows Movie Maker may even suffer a bit of bias, but it's a great hand in the wheel. It is also very competent for creating transitions and other simple adjustments.
It is worth mentioning that Windows Movie Maker has a good system of direct sharing with social networks and storage services – including Facebook, OneDrive and YouTube. One of the negatives of it is in the formats supported for the import, but this will not be a problem for the users that do the import from the main cameras or smartphones of the market.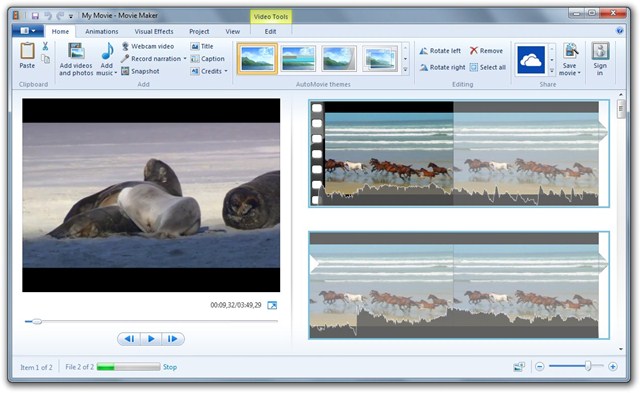 3. Lightworks
There are two versions of Lightworks, but today we will devote ourselves to talking about free. The software is a great tool for those who need to edit videos in a fast and uncomplicated way – since the great differential of it is precisely in the optimization for the increase of speed, from the application of filters and effects until the rendering of the contents created there.
Lightworks comes with support for multi-camera editing, enabling optimal interaction between videos that are captured from the most diverse sources. It also guarantees good results for text insertion, integration with special effects software (Boris FX), application of filters in real time and export dedicated to online services.

4. Shotcut
Plus simple and effective software, Shotcut ensures that consumers can make a series of cool adjustments to their videos. With the application, you can add special filters (such as smudges, color balance, brightness modification and saturation modification), use of cutouts and more.
It should also be noted that the application behaves very well with a number of file formats – making it a very versatile tool. Still, the main positive point of it stays with the ease presented for the use of its features.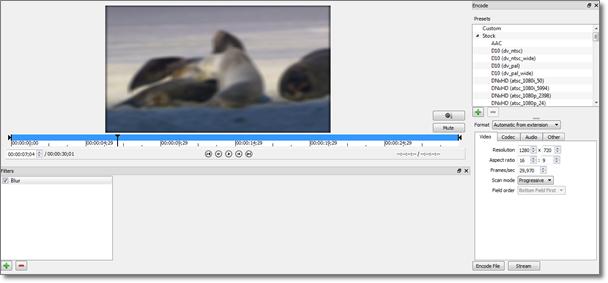 5. Jahshaka
This is one of the most complete tools for anyone looking for free and open source software – it can be considered the GIMP of videos. We're talking about Jahshaka, an editor that brings a lot of features and effects that can turn movies, music and animations into professional files.
It is worth mentioning that the operation of this software is a little more complicated than the one seen in most of its competitors, but this is a reflection of the more advanced tools that are present in it.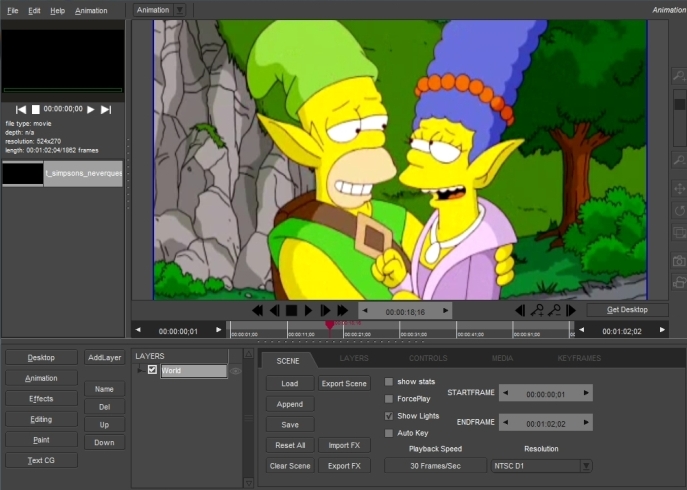 6. Wondershare Filmora
With its beautiful and lightweight interface, Filmora is a video editor that combines advanced tools and filters that are modern and simple to use. There is also the possibility of adding stickers to the materials produced in the application, so it is an excellent option for those who need help in home editions.
In a very brief way, Filmora allows you to merge photos, videos, text and audio into one tool. Also note the use of full timelines that allow consumers to know exactly how to work with each layer of the edits. The software still features an "Easy Mode", which is ideal for anyone who wants to make photo montages.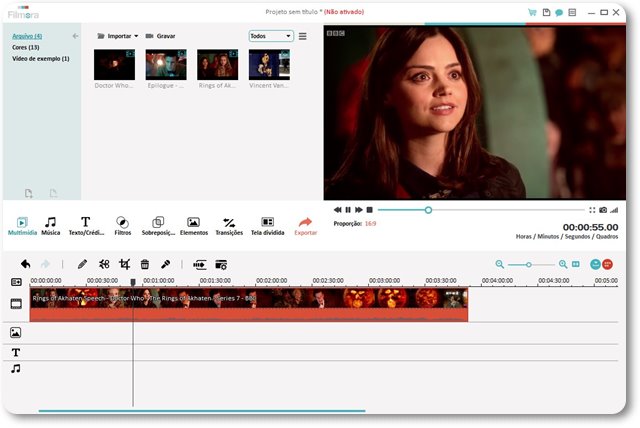 7. VSDC Free Video Editor
Another simple and intuitive option, VSDC Free Video Editor brings several cool features to users who want more than just slideshows with their photos. This application has qualified features and a wide variety of predefined effects and filters, which can be applied to a recording or assembly with a simple click.
It does not bring professional trimming and fine-tuning features, but it does guarantee a number of functions that can be very useful for those simpler editions.