he HMD Global  officially unveiled today (16) its first smartphone top line with Android , the Nokia 8. After much waiting, fans will finally have a mobile powerful Finnish mark, but perhaps who was with high expectations be somewhat Disappointed. That's because, in essence, Nokia 8  has no innovative design or hardware features. Only its scheme of cameras in the back can be considered really interesting.
The handset comes with Snapdragon 835 chipset , with a 2.5 GHz octa-core processor and Adreno 540 GPU. It will also have 4 GB of RAM and 64 GB of native storage, standards-compliant specifications for a 2017 lineup .
With regard to design, the Nokia 8 follows more or less the same style that we have seen in the middle of the company, but now has a high quality metal housing. There are several bright and matte color options. On the front, however, we have many edges. In the middle of 2017 when it is expected that until Apple  launches a smartphone with minimal spaces around the screen, leaving its main gadget with so many edges seems like a bad decision.
But the company focused a lot on the photographic department. This is the first device from HMD Global (company that bought the brand Nokia ) with Zeiss lenses on the front and back. All have 13 MP, and the rear set even features a monochrome sensor to help capture details.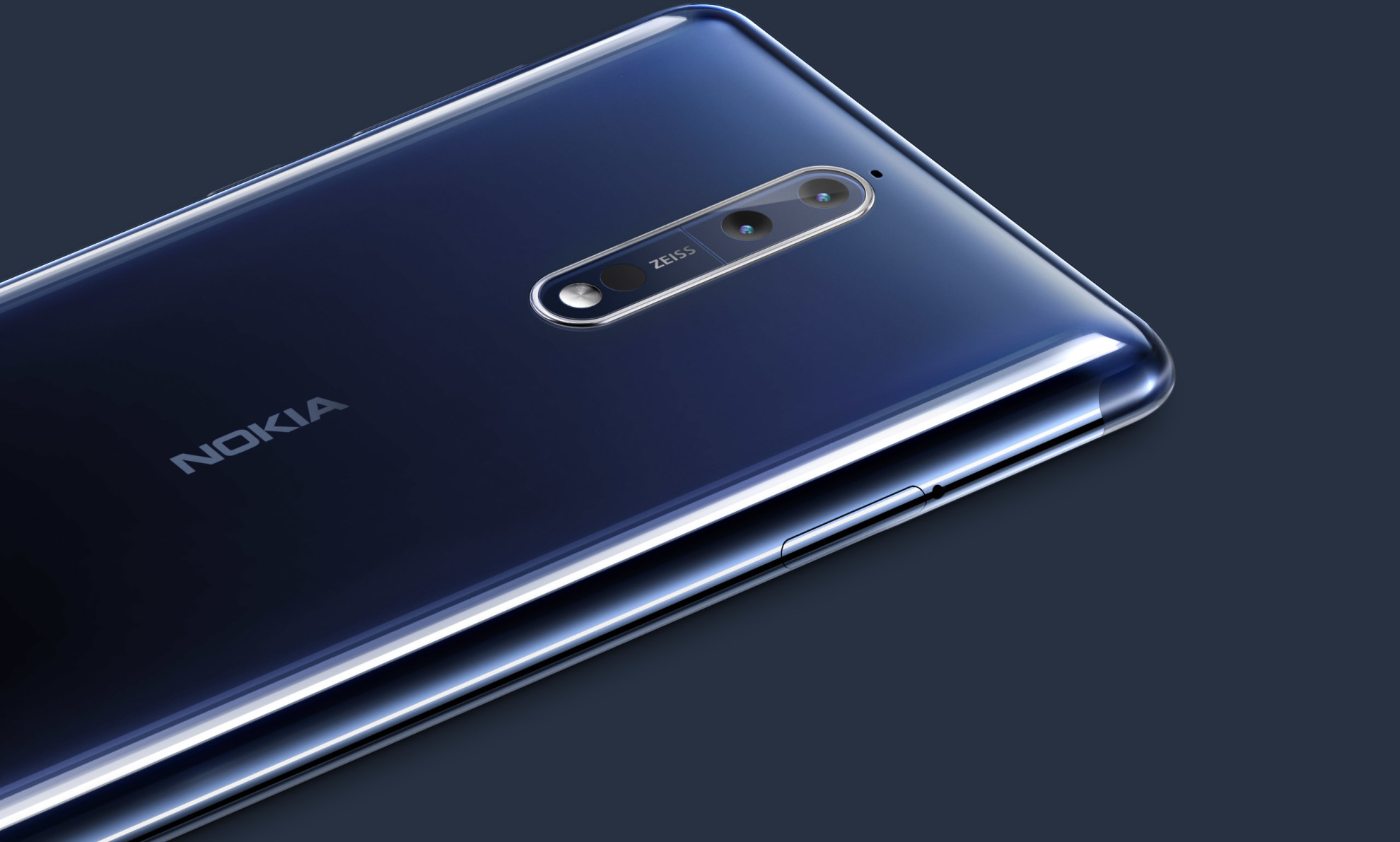 The camera app is not the expected Nokia Camera that HMD bought from Microsoft recently but has some cool tricks. For example, you can shoot with the front and rear cameras at the same time and make a small assembly. For video, this works even when the user is making live broadcasts.
That way, anyone who is broadcasting on Facebook some sporting event or protest may appear in one corner of the video. The Nokia 8 can also make these multicamera broadcasts YouTube natively. To complete the package, the phone has a 360 ° audio capture system.
Check out the complete list of specifications now :
Operating system: Android 7.1.1 Nougat
Screen: 5.3 inch LCD with Gorilla Glass 5
Resolution: 2K (2560×1440 pixels)
Processor: Qualcomm Snapdragon 835 octa-core
Processing clock: 2.5 GHz
GPU: Adreno 540
Memory RAM: 4 GB
Storage Memory: 64 GB
Rear Cameras: 13 megapixels with f / 2.0 aperture
Front camera: 13 megapixels with f / 2.0 aperture
Battery: 3,090 mAh
Colors: Steel, Tempered Blue, Polished Copper and Polished Blue.
Dimensions: 151.5 x 73.7 mm
Thickness: 7,9 mm
Extra: biometric sensor and capacitive buttons below the screen
From the photos, you can see that the Nokia 8 has a feature that keeps the screen always on to display notifications, but its display is not OLED or AMOLED, but LCD. To prevent this feature from overcharging the battery, the manufacturer has managed to make only the upper display area light up.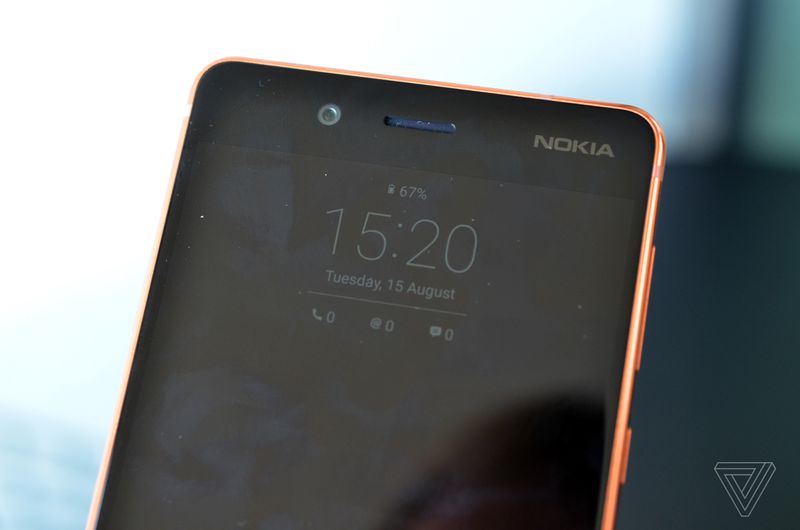 The mobile interface , on the other hand, is a little custom version of Android and, it seems, users migrating from other devices to a Nokia 8  will not have much difficulty in that direction.
In Europe, the Nokia 8 will be sold for 599 euros, equivalent to $ 2,320 at the current price, starting in September. This is a price that will make the top line of Nokia a difficult option to recommend when there are models like the OnePlus 5  in the market.
There is still no information on the availability of the Nokia 8 anywhere in the world at the moment, which unfortunately is valid for Brazil. But considering that no "new Nokia " cell phone has come to our market so far, it's also unlikely that this new top-of-the- line phone will get around here.