It's a good thing that the  Telegram is still far from reaching  WhatsApp in terms of number of users, but the duel is a bit unfair when we put the resources of both competitors face-to-face. While WhatsApp works well for everything that is more basic, a few hours of use of the Russian app already makes it clear that it has a lot more to offer.
Some Telegram news , such as native support for GIFs, responses to specific messages, citations to other participants in a group, and even a server for storing links, messages, and files in the cloud, has stopped at the competitor, but the Facebook messenger is still Far from equaling the dispute.
So check out 10 features that make Telegram even better than WhatsApp .
1. Stickers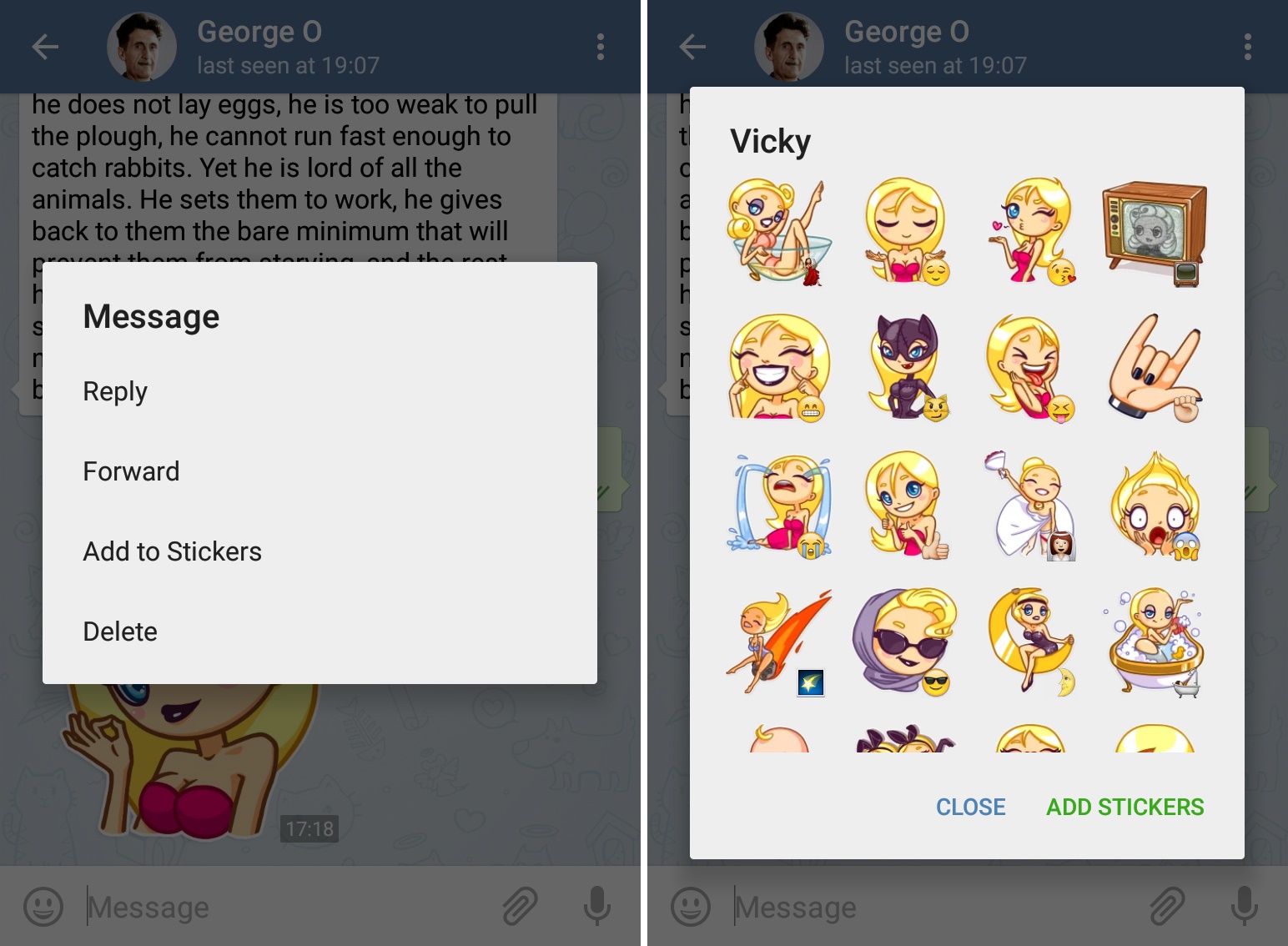 Emojis help you illustrate feelings and opinions in a conversation, but they become almost irrelevant when put side by side with the stickers. Telegram stickers are available in packages that can be downloaded from the web or copied from your contacts – or even created from scratch by yourself.
2. Bots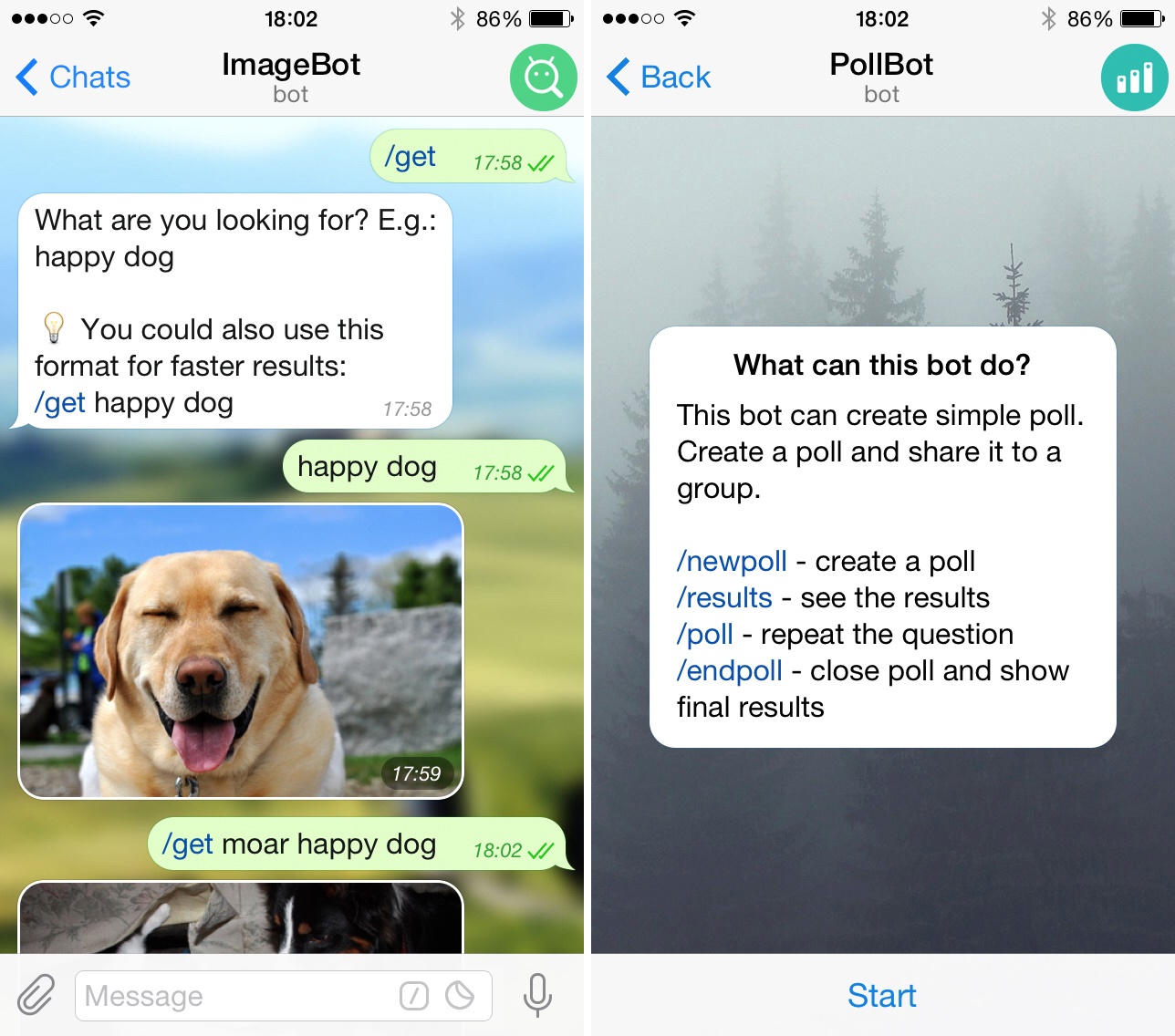 Increasingly popular on the internet, bots are also on the Telegram . There are hundreds of them for a variety of purposes: writing tips, car license information, order tracker, games, YouTube video tips, and more. Just go to storebot.me and find what you need.
3. Secret Chat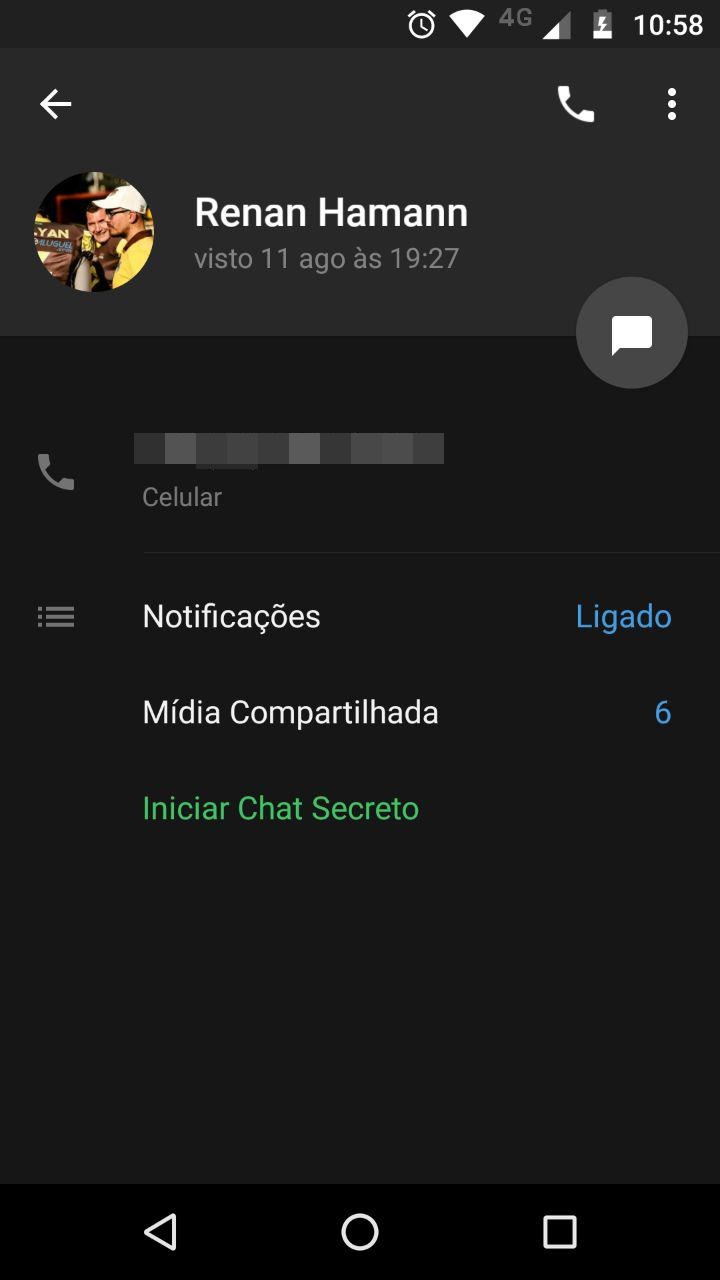 If you need to have a private conversation with someone, the Telegram Secret Chat will help. The present window can receive end-to-end encryption and there is more, we can determine a time for audio messages, texts and videos can be disrupted in the automatic. In addition, you can manually delete everything else that the message also adds to the recipient.
The self-destruct photo and video function is also available in normal individual chats. In order for your security to be increased, in all cases, if by chance another contact takes a screenshot, you will receive a simple notification.
4. Themes
Those who enjoy personalization find in Telegram another interesting option. This is because the Russian application has a number of themes that you can install to change the look of your conversations. Besides being able to choose between three native themes, you can find themes channels and receive news almost every day. You can even create your own theme.
5. Edit messages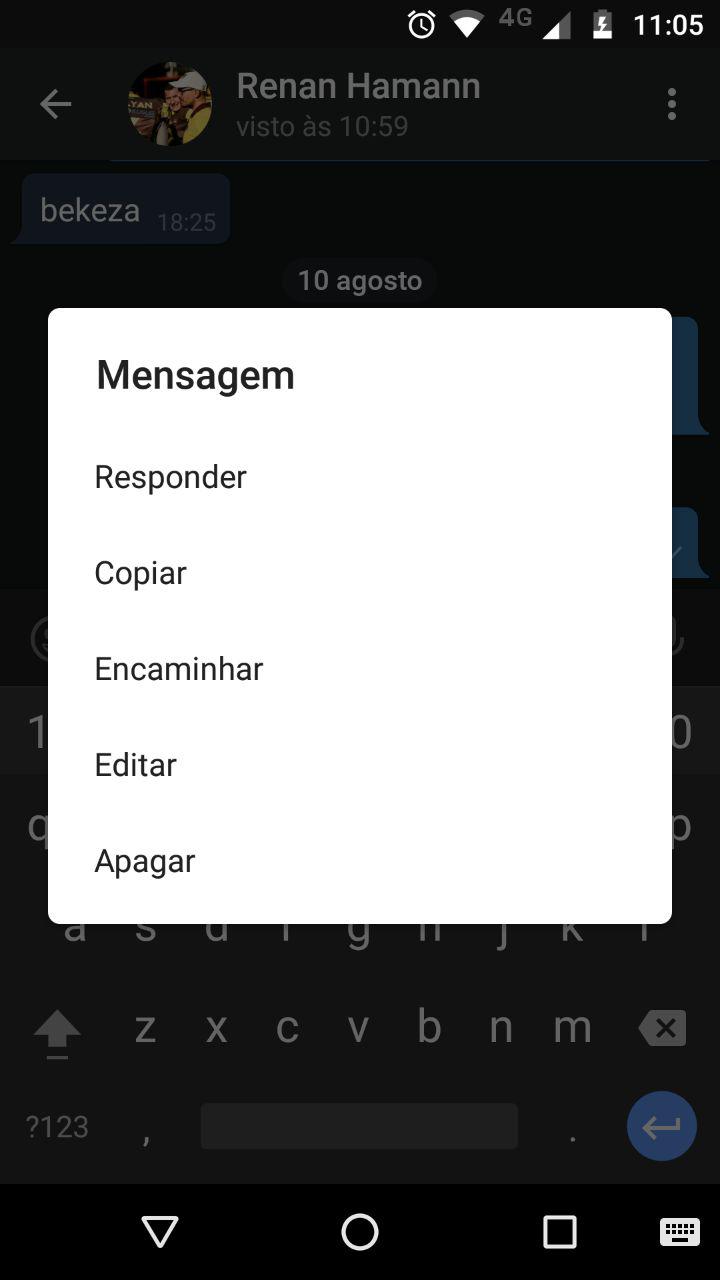 Errors in typing or caused by the cell phone broker are common, but in the Telegram you do not have to send a new message to explain yourself. Just touch on the sent message , access the edit menu, correct the mistake and send it again. To avoid undue editing, all altered texts are identified and thus no one is cheated.
6. Audio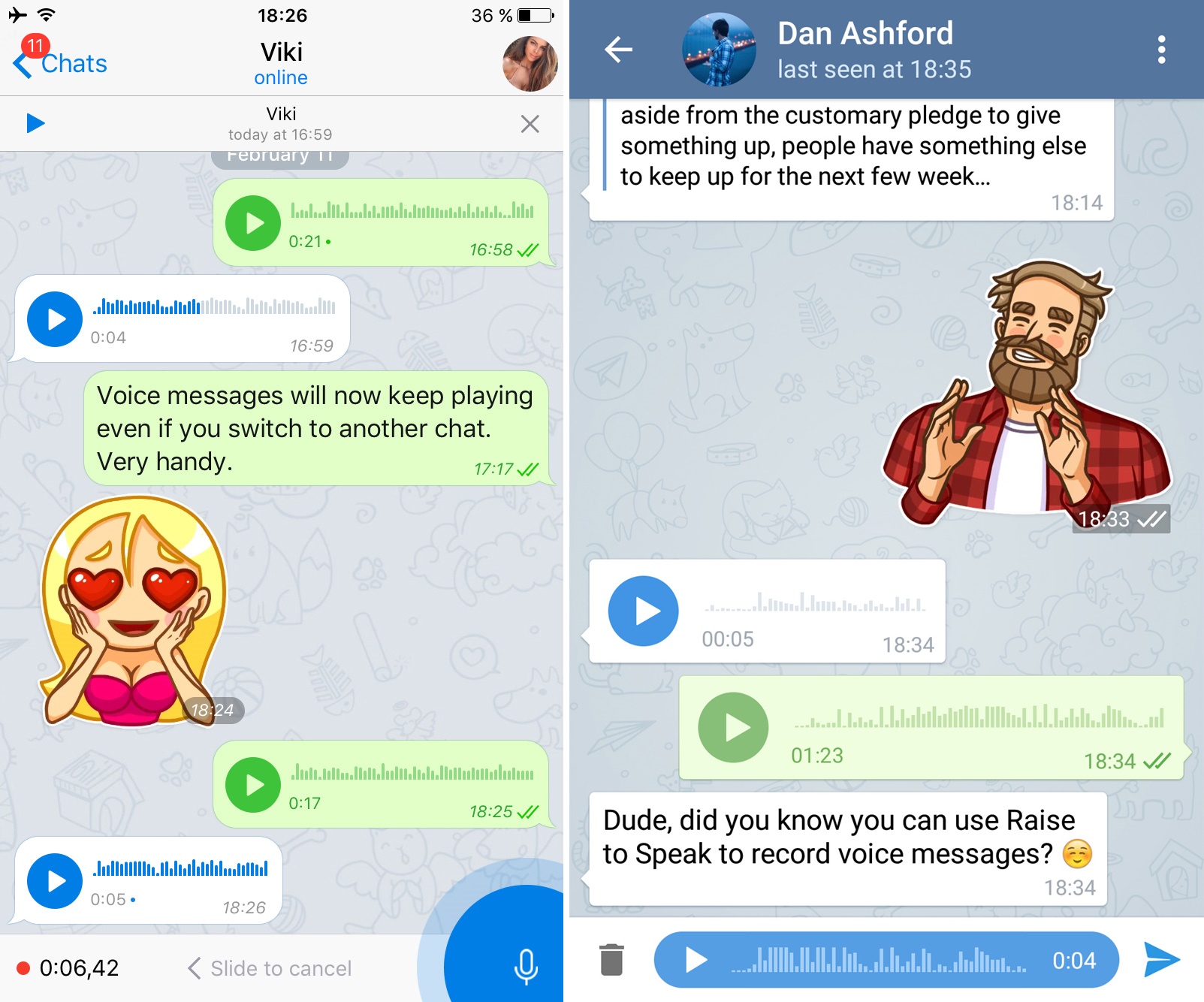 If there's something that Telegram definitely plays at WhatsApp , that's the audio system. The Russian messenger allows you to lock the audio button to record a voice message , so you do not have to keep the screen pressed while you record. In addition, you can listen to your entire audio before sending it to someone, ideal to know if the message was clear enough.
Finally, if you receive multiple audios in a chat (individual or group), you do not need to play on each one individually: do this in the first one and all of them will be played in sequence. In the meantime, you can exit the conversation window and even minimize the app to continue listening.
7. Standalone web / desktop version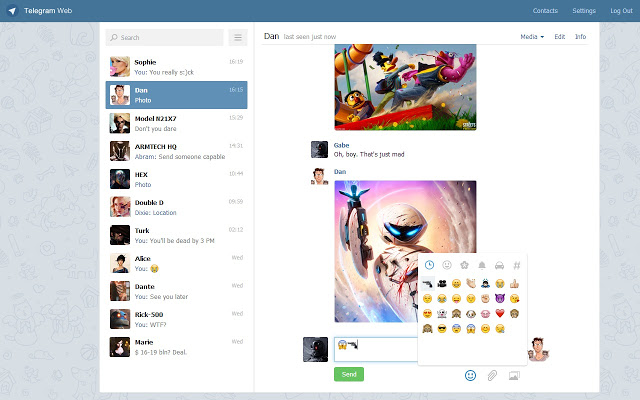 The desktop and web versions of Telegram are independent of the mobile app, so after logging in to one of them, you can even turn off your mobile device as it all works. Unlike WhatsApp , this does not consume the laptop's battery or your data plan if it is not connected to WiFi.
8. Password lock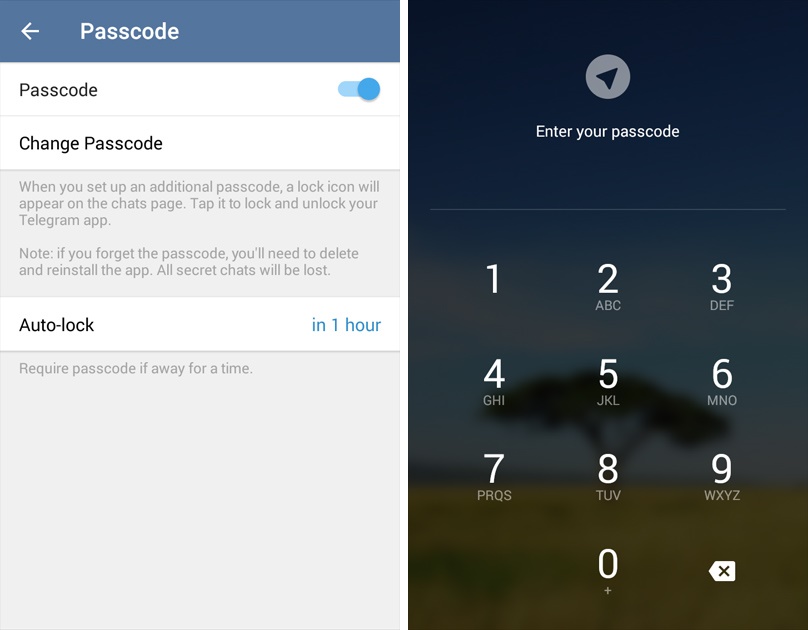 Do you want extra protection so no gossip can rummage through your Telegram messages ? Use the native lock with app password. This lock can be activated in the settings both in the mobile application and in the desktop version of the messenger.
9. Quick Read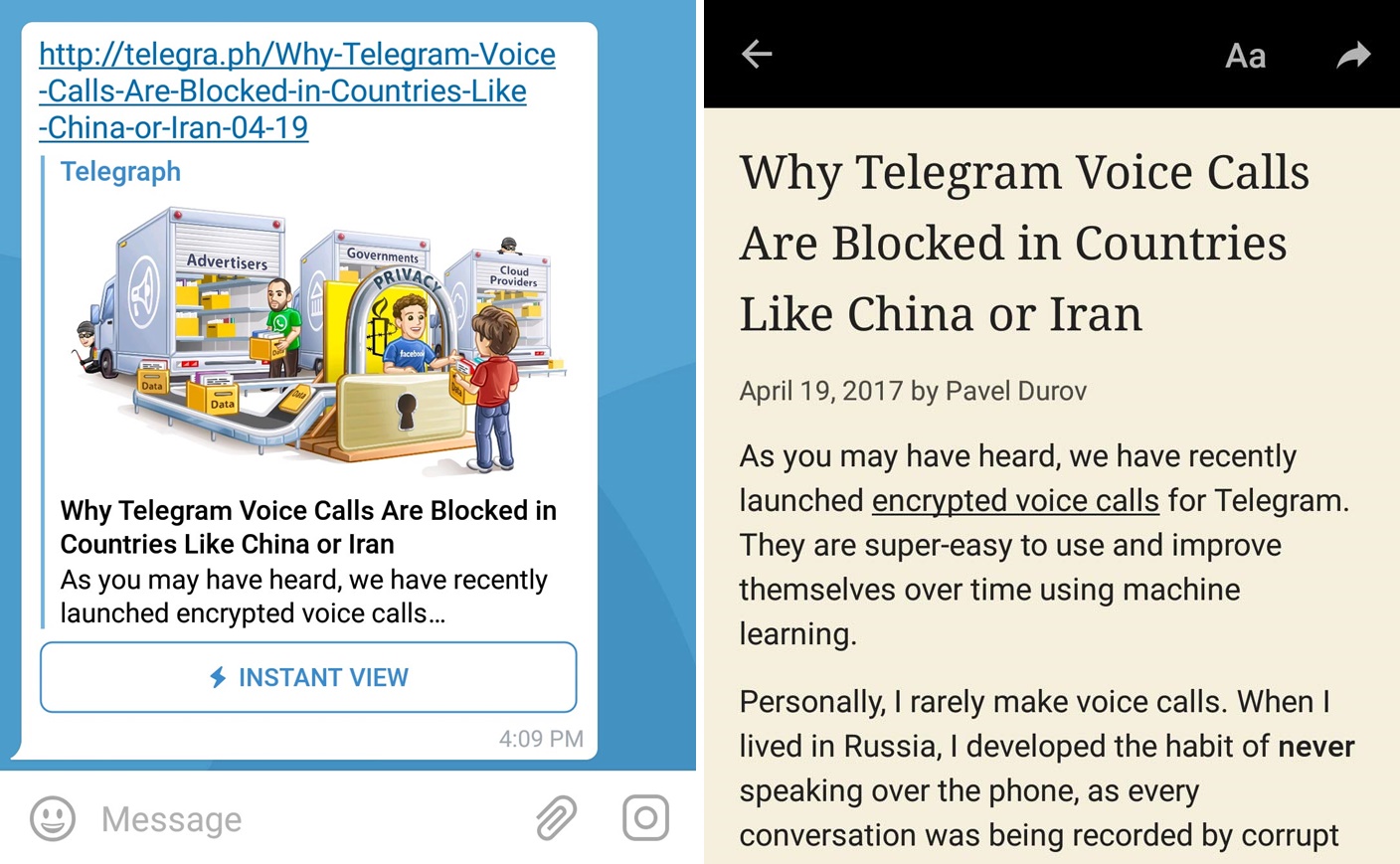 Some internet links load directly into the Telegram through the Quick Read – or Instant View system in the original name. In this case, the content of the link is opened on a clean screen, without advertisements or other distractions, making it easier to read. Vehicles such as Medium and Telegra.ph – this one's own Telegram publishing system – are examples of those working with this tool.
10. Embedded Player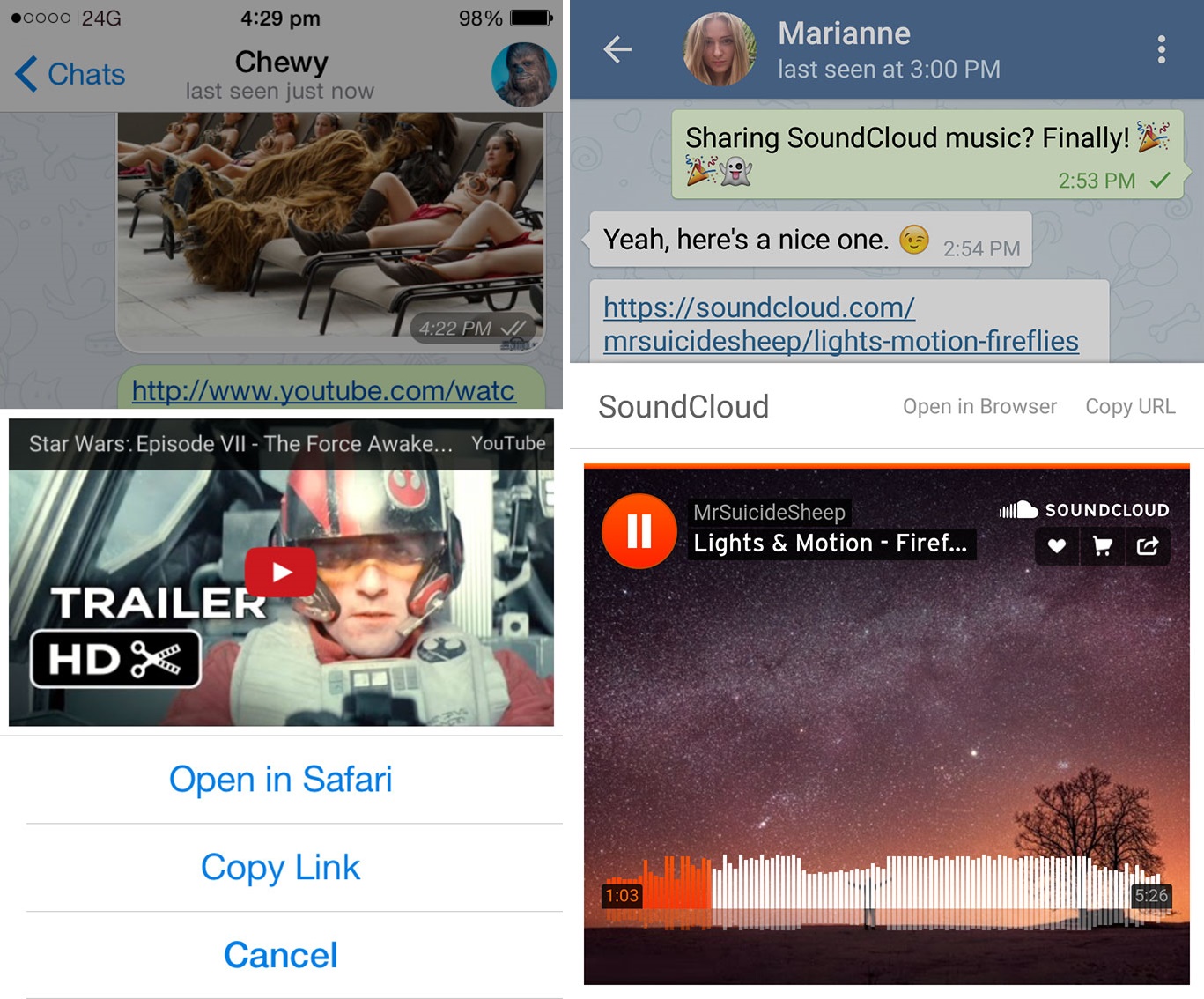 Received a link from YouTube, Spotify or SoundCloud? You do not even need to leave the Telegram to check it out. This is because the Russian app has a built-in player that makes it much simpler to consume shared multimedia content in an individual or group chat.
And these are just a few examples that show Telegram's superiority over its main rival. Do you remember other functions that make the app be better than WhatsApp ? Even with all these Telegram extras still prefer WhatsApp ? Leave your opinion there in the comments.